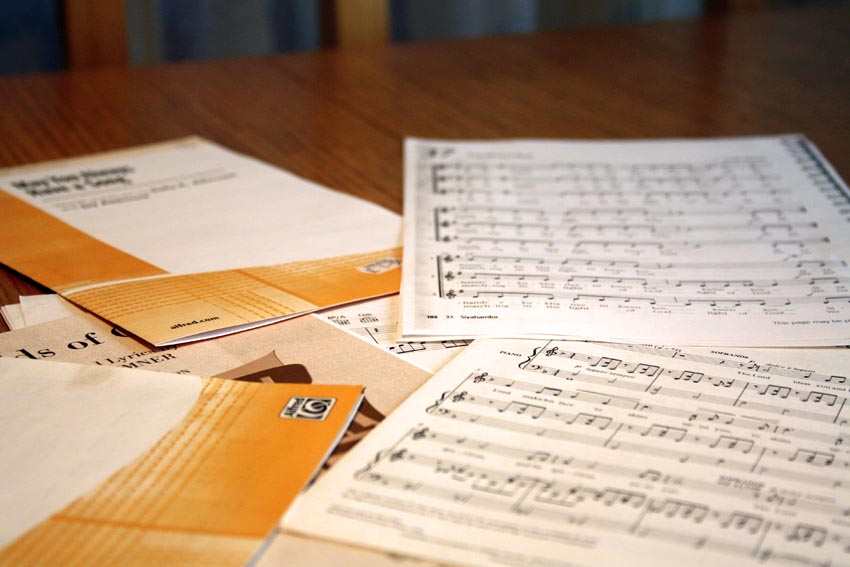 Welcome to Opus 18- an adult community choir for men and women, set up in September 2011, by Evelyn Sutherland, local piano teacher and vocal animateur. We welcome singers of all abilities. There are no auditions and there is no requirement to read music as we learn from a mixture of sheet music, words only and aurally. We sing in a wide range of styles including classic pop, sacred, folksongs, musicals, African chants and harmonies and many more – something for everyone!

The emphasis is to come and sing together for an uplifting evening of fun and song with a real community feel. The social, physical and emotional benefits of singing in a group are tremendous and we encourage you to come along and have a good sing, even if you think you can't! We do like to have lots of laughs too so please bring your sense of humour! We believe everybody has a voice and is valued. We have a short chat break during rehearsal and we like to meet up socially every term.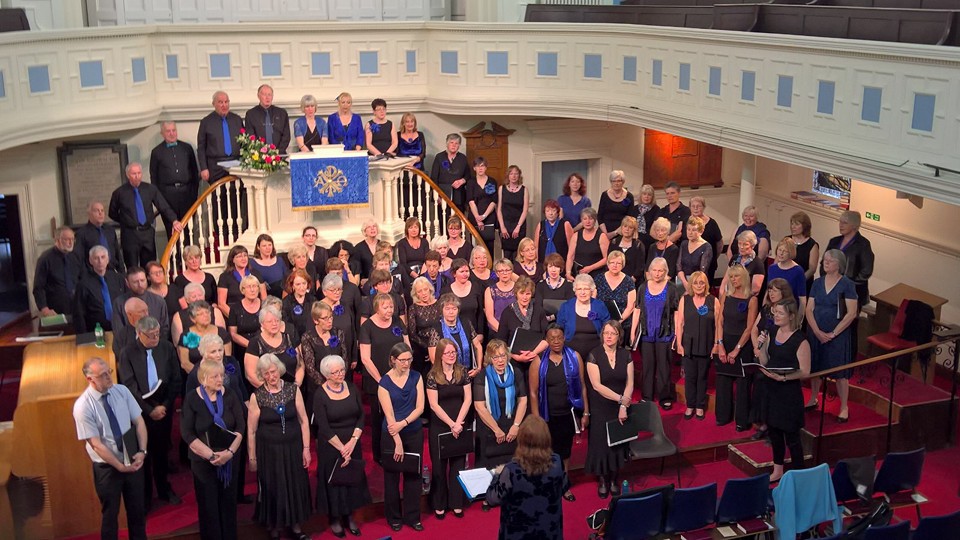 The choir, with just over 100 members , meets on Monday evenings in term time, in Priory Methodist Church, Newnham Avenue, Bedford.

It is also great to be able to give something back to the community and at our concerts so far we have raised around £20,000 for the following charities:The Bedford Daycare Hospice, The East Anglian Air Ambulance, Bedford Food Bank, Alzheimers Society Bedford, Cystic Fibrosis, Keech Hospice Care, BBC Children in Need, the Pink Lotus Women's Cancer Support Group, the Tibbs Dementia Foundation, Swaziland Schools Projects, The MS Therapy Centre, The Prebend Day Centre, Sue Ryder St. John's Hospice, Bedford's Primrose Unit Challenge Cancer Appeal, the Bedford Support Group for Families with member with an Eating Disorder,Bedford Open Door, Motor Neurone Disease, The John Bunyan Museum, Stroke Association (Bedford), Kings Arms project for the homeless, Parkinsons UK and NSPCCMeadowbank Neonatal Unit, Canine Partners Bedford, Beds Prostate Cancer Support Group, Bedford and District Cerebral Palsy Society, Bedford Disabled Horse Riding Association, Families First Bedfordshire's Horizon Project, Free Cakes for Kids.

We hope you would like to join us – new members are very welcome if there is a vacancy – come and check us out! You are welcome to turn up to a rehearsal or concert or to make enquiries to Evelyn Sutherland on: evsutherlandmusic@hotmail.co.uk
During lockdown we have been continuing our weekly rehearsals online via zoom. We have had tremendous fun keeping our community together, all of us getting to grips with technology! We have had themed nights taking us to the theatre, cinema, the sea, VE Day, the last night of the proms and countries around the world, to name just a few of our themes, singing for fun as well as working on our vocal technique and harmonies.
As we begin our 10th anniversary year, we will continue rehearsing online for a while yet until we can meet and sing together safely.